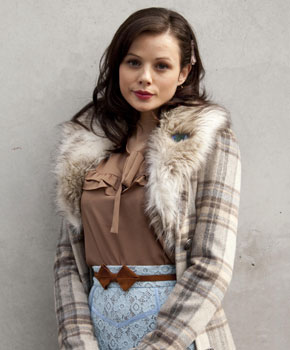 Lana Jacobs is the little sister of Gabrielle Jacobs, a surgeon at Shortland Street Hospital. Lana loves fashion and has a very vintage style fashion sense.
Lana is always very determined to success in the work place.
While growing up; Lana always felt like she came second. Her parents favoured Gabrielle. Lana and Gabrielle's mother didn't want Gabrielle to know about Lana and her depression towards her sister. Lana always wanted a sister who could share the same emotions as her.
Lana was always very good at doing maths and science but decided to give it up in order to stop herself from being to much like her sister.
Lana and Gabrielle have recently begun working on their sisterly relationship as they work in the same hospital. They are beginning to get closer and closer as the series progresses.
Lana has decided to take up the role as the protective sister.
Lana has recently had a relationship with Daniel Potts.
Lana Jacob's is played by
Ad blocker interference detected!
Wikia is a free-to-use site that makes money from advertising. We have a modified experience for viewers using ad blockers

Wikia is not accessible if you've made further modifications. Remove the custom ad blocker rule(s) and the page will load as expected.